MEP Manager
Ngày đăng tuyển:
Ngày hết hạn:

4 Tháng Mười, 2021

Hình thức:

Full Time

Địa điểm: TP. Hồ Chí Minh
Vị trí tuyển dụng đã hết hạn!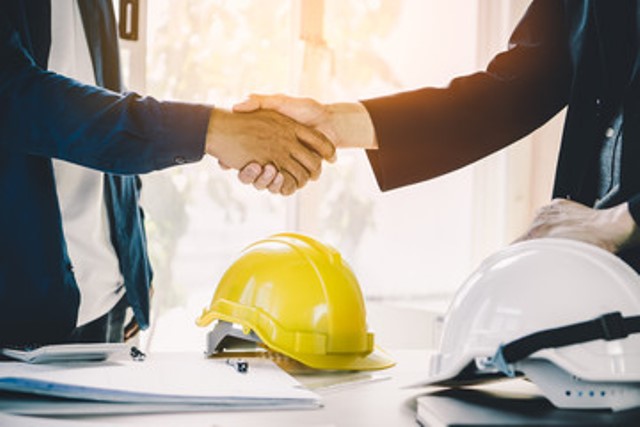 ROLE OVERVIEW AND RESPONSIBILITY
1. Sourcing of MEP consultants include lighting and acoustic consultants
Provide standard scope of MEP works for fee proposals
Collate data of MEP consultants, contractors and suppliers of MEP related items
Recommend panel of MEP consultants
Seek management approval of the shortlisted MEP consultants
Prepare and send RFQs
Conduct clarification meeting and negotiation
Submit recommendation and seek approval for the appointment of MEP consultants
Manage upfront MEP design and planning for all projects which shall include
Space planning and basic requirements during initial planning stage or prior to the appointment of MEP consultants include indicative cost for MEP and related works for feasibility study
Work closely with internal units to establish MEP budget
Liaison with MEP consultants to submit and present their Design Criteria and for approval prior to commencement of MEP design for each project
Review MEP design drawings and specifications by consultants
Liaison with consultants for submissions and reviews of lift traffic analysis, RWDP calculation, domestic water calculation, firefighting water calculation, STP calculation, ACMV calculation, generator calculation, etc.
Conduct regular MEP design reviews and coordination meetings with consultants and internal parties. This shall include preparation of Minutes of Meetings
Monitor schedule for MEP design in line with the overall project schedule
Attend regulator project meetings
Manage design change process to ensure minimal impact to project schedule and minimize cost impacts as a result of such design change
Liaise with MEP consultants and internal parties for submission as well as preparation and organize presentation to obtain management timely approval for various stages of MEP design
Work with consultants and internal parties in sourcing, recommend and select materials, construction method for various projects
2. Work closely with Cost and Contract as well as external QS in tender process inclusive of attending tender interviews, negotiations, tender report and recommendation for award of MEP and related works as well as procurements of MEP materials and equipment
3. Work closely with site team to ensure works done on site are in according to the design intent and specifications inclusive of review shop drawings and material submissions when required. This shall include management of VOs and final accounts if required.
4. Work closely with internal units and consultants in design, tender and completion of MEP works for sales gallery and show units to ensure readiness for sales launch of each project
5. Summarize practical experiences and suggest design improvements of MEP work include
Obtain feedback from various parties on MEP issues for further improvement of on-going and future projects
Value Engineering to improve buildability, quality and cost competitiveness
Conduct MEP Post Mortem and recommend good practices for future projects
Innovative ideas, new products, creative approaches for implementation methods
6. Work closely with QA/QC team in standardization and collation of MEP design, requirements to be used as basic document for future projects, make adjustments to suit each project and updating when necessary
MEP standard procedures and practices
MEP scope of works
Design Criteria
Detailed drawings
Specifications
7. Collate relevant data, samples, sources and costs for MEP materials and equipment. This shall include creation of MEP library for future projects
8. Provide training to project staff on good practices and standards to be adopted in future projects
9. Provide regular and ad hoc internal reports for submission to management
WHAT YOU NEED
Excellent knowledge of local building regulations, good practices and local materials
Good knowledge in management especially on MEP design, planning and coordination aspects
Good leadership and communication skills with strong ability to lead and negotiate
Good interpersonal skills and team player with strength in coordination with various parties
Good presenter inclusive of good skill in preparation of presentation materials
Well-versed in AutoCADD, Revit, Word, Excel, MS Project and Power Point