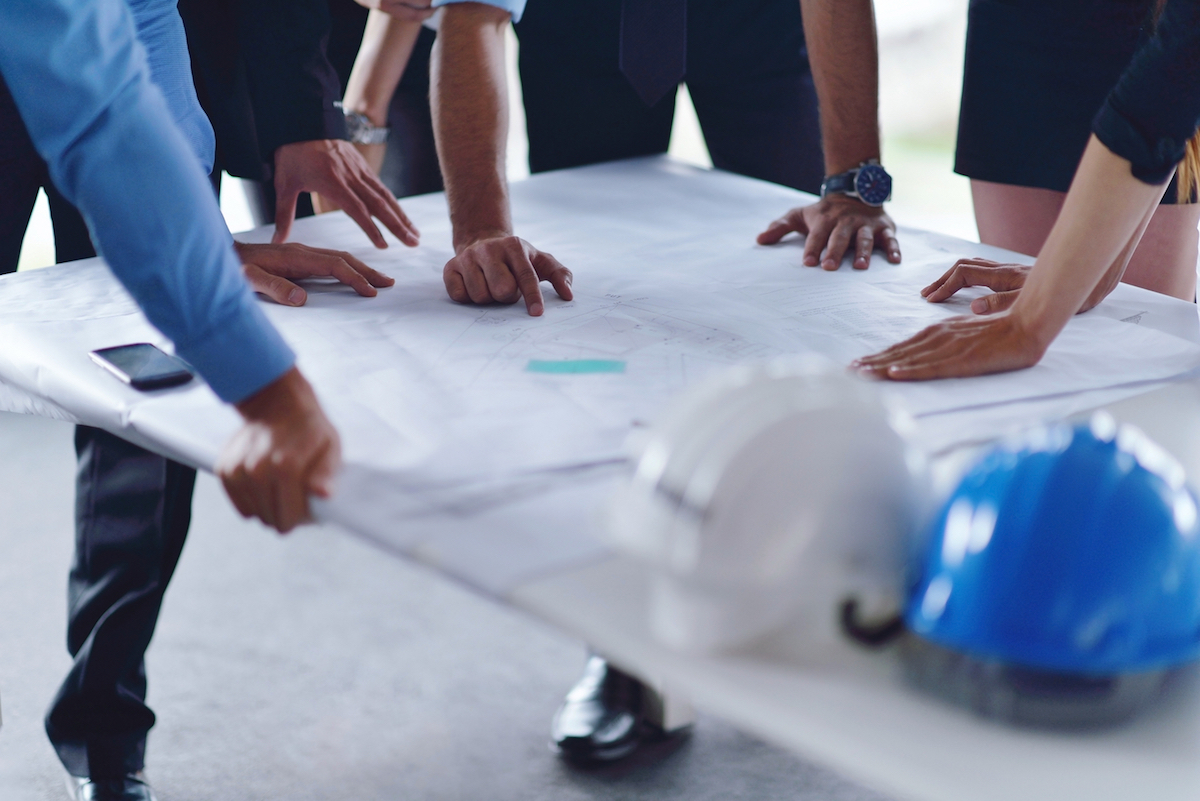 SCOPE OF WORK, ROLES & RESPONSIBILITIES
I. Pre-construction and Design Function
Act as Deputy General Director assistance of Team Leadership and Governance Management for project
Act as the Point of Contact for all communications of the project between the Owners and downstream to the consultants, contractors and vendors
Assist Deputy General Director on Project Initiation and development of Project Execution Plan including:

Project Brief,
Design Brief,
Project procedures
Risk Assessment
Milestones,
Project Team,
Procurement Strategy,
Construction Strategy (Project Brand dependent)
Construction Strategy and Management Plan

Assist Deputy General Director of formation of the Project Team including support functions, Legal, Finance, Design Management & Procurement
Assist Deputy General Director on Consultant Procurement – Identification of Scope, Recommendation of Preferred Consultants, Short-listing, RFP drafting, Tender Analysis, Evaluation and Recommendations led by the Shell Contracts and Procurement department
Work together with the Design Manager, participate in managing of the design process including alignment with Project Brief, progress and run Concept Design Presentation to Project Owners for approval, Detailed Design development and approval
Oversee the Development of Design Specifications
Assist Deputy General Director on vendor evaluation; Participate in procurement process including vendor selections from Pre-Q, Tender, Tender recommendation to Letter of Award
II. Implementation /Construction
 Responsible for Construction Permit application
 Responsible for site utilization and plan
Oversee construction management process
Oversee the Approval Process of construction method statement submissions
Oversee the Approval Process of construction shop drawings submissions
Oversee the Approval Process of the Vendor Material Submissions
Oversee the construction progress and ensure contractor's resources meet the schedule requirement
Oversee QA/QC ensure the project quality is comply to the design and specification requirement
Assist Deputy General Director of Operational Excellence including Value Creation/value engineering & tracking value creation / cost savings
Project Monitoring – Budget Responsibility and Progress Responsibility, Quality Control (Construction Compliance to Design)
Change Management Analysis (Cost/Benefit analysis of Change Request Project Approval
 Responsible for daily, weekly, monthly project reports.
 Responsible for project completion inspections both internal and external
 Responsible for Statutory management includes Statutory inspections, and utilities connections.
 Responsible for occupation permit certificate application as well as fire-fighting inspection
 Responsible for as-built records, documents, and drawings.
 Responsible for community relationships of the project site.
Certify the progress and works done on site
Conduct and chair site meeting with consultants, contractors and suppliers
Identify construction site risks with mitigation proposal.
 Responsible for defects rectification
III. Post Construction Function
 Responsible for Apartment handover to marketing/customer service team
 Responsible for as-built records, documents and drawings hand over to CS team
Assist Deputy General Director in coordinating of QS consultant of final account and project close out
Capture and share lessons learnt to ensure continuous improvement
WHAT'S IN IT FOR YOU
 The freedom to bring your unique vision to life
 Working with an inspired team that is creating highly crafted real estate products and experiences in Vietnam
 Opportunity to grow, develop and lead as we grow as a team and company
 Multiple destinations to explore as Trung Thuy has projects across Vietnam, from Hanoi to Danang to Ho Chi Minh City.
 A competitive salary, transportation, phone, and meal allowances, and private health insurance
WHAT YOU NEED
Degree in Civil Engineering/ Architecture/MEP or higher education such as master degree and member of professional board will be an added advantage.
A matured professional with minimum of 15 years in construction and property development.
Solid project management experience with track record of success in delivering projects successfully.
Must have good understanding building regulation, construction technique and project implementation process.
Possess efficient leadership and construction management skill as well as
able to work independently and possess good interpersonal skills, meticulous, confident, high analytical and problem-solving skills.
Organized, disciplined, self-driven and self-aware with a track record of integrity, commitment, courage, and performance.
Enable to effectively communicate in English.